Move With Confidence: Why It's Important To Use Licensed & Insured Movers
In the US, approximately 28 million Americans (8.4%) moved in 2021. According to statistics, about 17.29% of these moves were state-to-state, with about 4.8 million people moving interstate in the same year. In 2023, many more people are expected to have moved to a new residence, and many of these individuals will use licensed and insured movers.
When planning a move, it's important to use licensed and insured movers, but why is this the case? In this blog, the team at Allegiance Van Lines will discuss what licensed and insured movers are and the reasons why licensed and insured movers are important for local and interstate moves.
What Is A Licensed And Insured Mover?
So, what exactly is a licensed and insured mover? Before you can plan your move, it's important to learn more about these terms as they can affect how you go about your move. So, look at the below sections to learn more about licensed and insured movers.
Licensed Mover – What This Means
Moving businesses are just like other types of companies – meaning they must also obtain the relevant permits to operate their businesses legally. However, unlike other business types, moving companies are responsible for securing multiple licenses to conduct their business legally.
Typically, the required licenses include general business and transportation licenses. The transportation licenses generally fall into one of the following categories:
Local licenses: This type of license is usually issued by a county, city, or region. A mover will require a local transportation license if they participate in residential or commercial moves within their local state. The type of license needed will vary depending on the municipality license requirements.
State licenses: The Department of Transportation (DOT) issues state transportation licenses to movers. All moving companies must obtain this type of license and be able to present it upon questioning.
Multi-state licenses: Moving businesses that offer out-of-state relocations must have multi-city licensing. The licensing requirements needed will depend on the states the company operates within. For example, there are about 20 states in the US that have special licensing requirements for moving businesses that transport goods across state lines.
International license: If a moving company transports goods internationally, it must obtain a transportation license from the Federal Maritime Commission. There might also be other licensing requirements depending on the delivery destination.
It's crucial that the company you hire to move your possessions is licensed. Usually, a business will list its licensing credentials on its website or will give them when asked.
If a moving company hesitates to give you their licensing, it's highly likely that they are unlicensed or not fully licensed to provide the moving services they have advertised.
Unfortunately, without this licensing, you can't be sure that your move meets local, state, multi-state, or international standards and guidelines.
Insured Mover – What This Means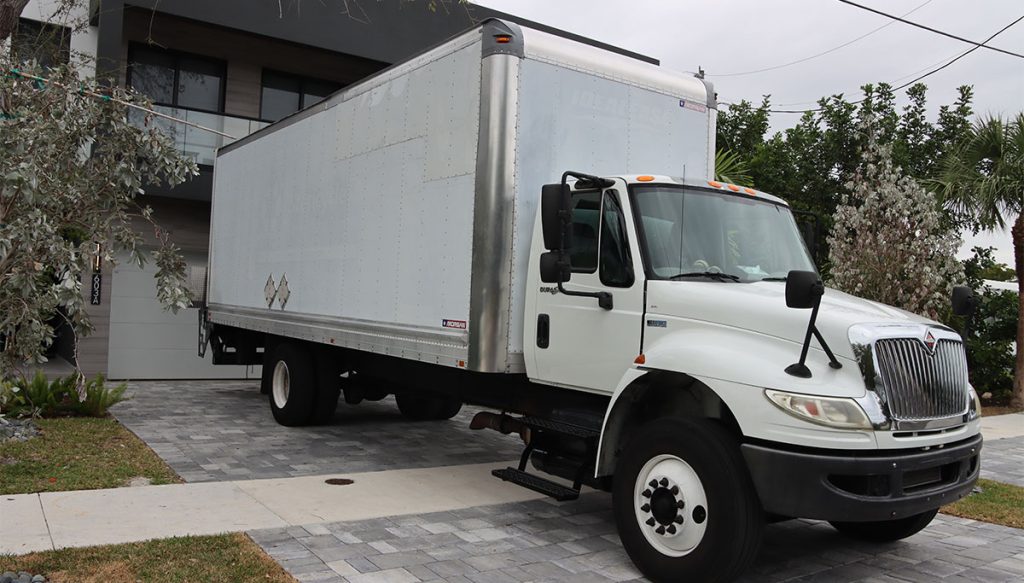 It's crucial that you hire a mover that has insurance. A company that complies with all insurance policy requirements for a transportation business of its size will qualify as insured. Should a moving company be insured, it can offer its customers insurance and provide employee safety.
If you hire an insured moving company, your possessions will be covered by the moving company's liability policy while your goods are in transit or storage.
The insurance policy will also protect workers who are helping with your move. If they get injured on the job, you won't have to worry about paying for their medical bills and lost wages, as the worker's compensation policy will cover them.
3 Reasons Why It's Important To Use Licensed & Insured Movers?
Now that you know what it means for a moving company to be licensed and insured, let's look at why this is important.
1. They Are Professional
Licensed and insured movers are often far more professional than friends, family, and unlicensed and uninsured movers. This means that they will treat your moving items with the respect they deserve, and you won't need to worry as much about your possessions being misplaced, stolen, lost, or damaged.
Companies like Allegiance Van Lines employ professional movers who have the know-how to pack your boxes correctly and take care of fragile and irreplaceable belongings.
Essentially, with professional movers on your side who are licensed and insured, you have peace of mind that your household items are being handled carefully and respectfully.
2. They Have Received Specialized Move Training
Often, licensed and insured moving companies utilize specialized training techniques and methodology to ensure their staff know how to properly handle customer belongings.
For example, moving company employees will know how to move large furniture items out of an existing apartment, into a moving truck, and into a new home without causing any damage – you can't say the same for your friends as helpful as they may be.
In addition, since these employees know how to handle belongings while moving, they will be efficient and diligent. This will save you time and money on wasted trips, hotels, fuel, and meals during your move.
3.They Provide Safety
According to the esteemed Bureau of Labor Statistics, in 2018, 184,470 injuries were experienced by transportation and material moving workers, and in 2023, this number is expected to rise. Based on these statistics, it's clear that the moving industry can be dangerous, which is why it should be left to licensed and insured movers.
Insured movers will have the means to care for their employees should they become injured. This means the responsibility to cover medical bills, lost income, and other damages won't be on you but rather on them.
Basically, you won't need to worry about your safety or potential injuries (lifting, bending, crushing) because you won't be the one moving your belongings from one destination to the next.
Book Your Move With Allegiance Van Lines And Move With Confidence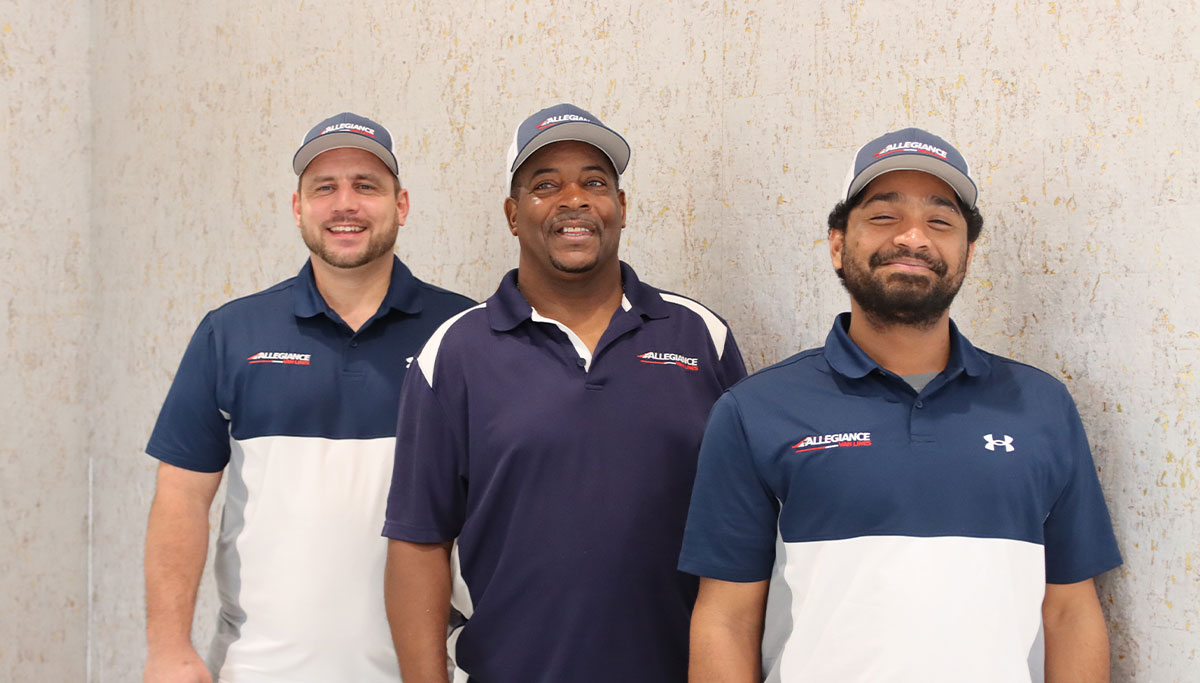 Moving can be a stressful experience, which is why it's best to make a stressful situation better by hiring licensed and insured movers. A professional moving company like Allegiance Van Lines are experts in the moving process. We can ensure you enjoy a hassle-free moving experience.
We promise to do our best to get your belongings moved quickly, efficiently, and carefully. We can assist with everything from packing, loading, and offloading to safely transporting priceless possessions. So put your trust in us and speak with one of our moving team to discuss your upcoming move.