What Is The Difference Between Long Distance Moving & Local Moving
While no two moves will ever be the same, moves are usually classified into two types: local and long distance moving. Understanding the difference between long distance moving and local moving allows you to know the preparation time needed to execute your move. The type of move you will be doing will also influence your budget. By taking time to understand each, you can learn what exactly to expect from your specific move.
What's A Long Distance Move?
Long distance moving takes careful planning to make sure that delivery takes place right. A Long distance moving company is experienced in packing, loading, and making sure that items arrive on time to their clients. Also known as interstate or long haul moving, a long distance move usually means you're moving across state lines, but this isn't always the case. Some long distance movers consider a move of at least 100 miles a long distance move. This will depend on the moving company you choose.
Depending on where you're moving, your move may take days and not just hours. This makes securing a truck that can safely transport your belongings important.
What's a Local Move?
Typically interstate moves are considered local moves. Some local moving companies only offer moving services within a specific city or metropolitan area and its suburbs. For example, if you live in Pompano Beach, Florida and you're moving to Coconut Creek, Margate, Deerfield Beach, Fort Lauderdale, Tamarac, or Boca Raton. This would be considered a local move. Local moves are usually a lot less expensive and take less time than long distance moves just because of the logistics alone.
Each moving company will offer a delivery window that will be determined by weather, unforeseeable conditions, or even mechanical issues with their moving truck. Get clear info on what to expect in terms of delivery and all of the exceptions beforehand to ensure that your items are there when you need them.
What to Consider When Hiring Long Distance Movers
After deciding what type of movers you need to hire, do your research on long distance moving companies in your area that have positive reviews. Ask for a written estimate from a few of them before choosing one. The best movers will offer high-quality services with transparent pricing with no hidden fees. They will communicate freely and be committed to offering you a first-class experience.
They will have the experience necessary to move you the way you want it, whether you're looking for other moving services like packing. They also will treat your things like they are their own. They will wrap all furniture well to ensure it gets to your new home with care. They will be honest, reliable, and professional. Also, remember that all movers who cross state lines must have a proper license and USDOT number. Ask for them ahead of time to ensure they are properly licensed to avoid any future problems.
Also, be sure to ask about any prohibited items to move. Moving companies generally have some materials that they deem too dangerous to move, ask for this list weeks ahead to prepare for the proper disposal of these items before your move.
Types of Moving Services
The type of moving services each mover offers will vary. However, some of the most common moving services you may be interested in include:
Disassembling and assembling furniture
Packing services
Storage options
Loading and unloading
Unpacking services
Ultimately, what everyone needs or wants for their move will differ. This is why professional long distance movers offer a variety of services to ensure that every customer can get the help they need. Their job is to help lower your stress during a high-stress time.
How is Long Distance Moving Fees Calculated?
All long distance movers may approach giving you a quote differently. However, there are usually a few common factors that they take into account when determining how much to charge you. These factors include:
How many movers they'll need
How much stuff you have (both in weight and if you have bulk items like a piano)
The size of the truck they need
The distance you're moving (this influences the price of fuel)
If you're hiring them for packing or storage solutions
If you're looking for additional insurance or liability coverage
When given a quote, be sure to review it closely so that you understand every cost associated with your move. A good long distance moving company will take the time to explain all of the fees associated with your move freely.
How to Save Money on Long Distance Moving
When you're moving long distances, downsizing the items you're moving will help you decrease the line haul charges. A line haul charge is a term by movers seen on your estimate from long distance movers. This is a basic charge you'll pay for long distance moves. This is calculated by both mileage and the weight of the shipment. The moving truck is usually weighed empty and then again after it is packed full with your belongings.
Contact Long Distance Movers For a Quote Today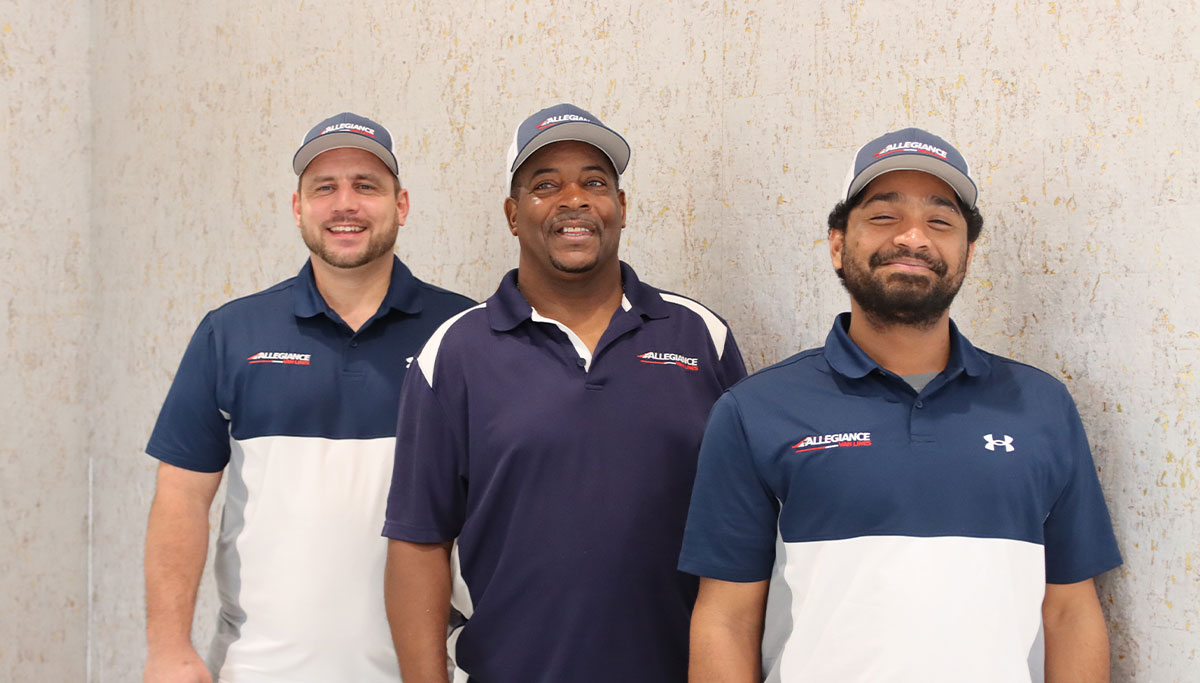 Now that you understand the difference between local and long distance movers, you will know what type of services you require. Hiring experienced long distance movers from Allegiance Van Lines, LLC, means that you can execute a move with the least amount of stress possible. We are experienced and will assess your moving needs and tell you exactly what to expect regarding delivery and cost.
Our family–owned and operated company is based in Pompano Beach, FL. For a free quote, use our free quote form or call our professional team at 561-210-5120.