Moving Services
Whether you're moving a few miles away or across the country, everything about moving can be stressful. One of the easiest ways to make your relocation easier is by hiring a moving services company. Allegiance Van Lines, LLC. offers high-quality, customizable services to make your move a breeze. From pick-up to delivery, our team handles each box like our own belongings. Our reviews speak for themselves! At Allegiance Van Lines, LLC., we pledge to move America safely one family at a time. Learn more about our services below!
Moving Services At Allegiance Van Lines, LLC
Our main goal at Allegiance Van Lines, LLC. is to make your move as stress-free as possible by providing the highest quality services in a timely manner. Unlike other moving services, we treat every move like it's our own. Some of the unique services we provide include:
No matter how far you're moving, packing smart is essential to guaranteeing your home goods arrive safely. Whether you need just a few things packed or your whole house, our team can provide you with a customizable plan to wrap and pack your belongings right and tight!
Protect Your Home
Though you may be moving, you still want to leave your former home as beautiful as the day you moved in. The experts at Allegiance Van Lines, LLC. take every precaution to protect your hallways doors and halls from possible damage!
The day of your big move is always hectic, no matter how good of a plan you may have. At Allegiance Van Lines, LLC. our team works directly with you to provide a thorough to-do list to make moving day as easy as possible!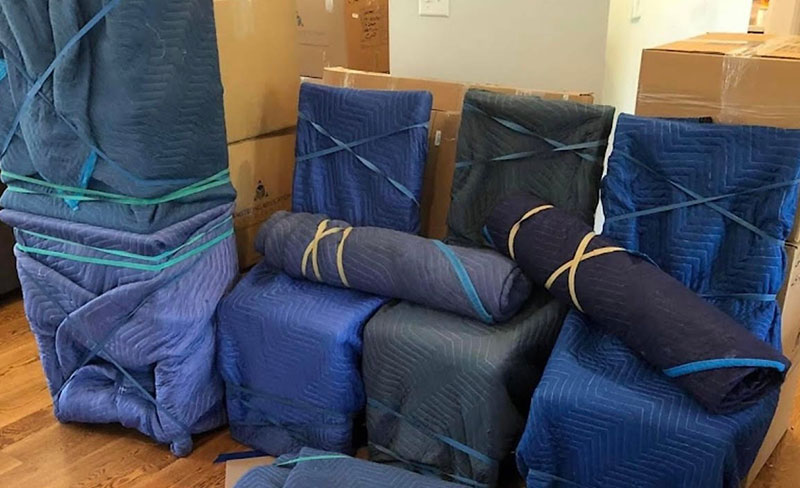 No matter the distance of your move, a visual survey of your belongings is the easiest way to avoid additional costs. Our team will assess your home room by room to determine how much room and packing materials they will require. Surveys are also a great time to discuss any questions or concerns you may have.
Whether your new home isn't ready to move in or you need to free up some extra space while unpacking, there are many reasons you may need additional storage. Unlike many other moving services, Allegiance Van Lines, LLC. always offer 30 days of free storage with any move!
You want to make sure that your belongings are in good hands every step of the move. Allegiance Van Lines, LLC. has crews nationwide. With us, you can be certain we file and follow all paperwork and regulations to complete your move in an effective and timely manner.
What To Look For In A Moving Service
When preparing for your move, there are a million things on your mind. Finding the right moving service allows you to have one less thing to worry about. Not only will they save you from doing all the heavy lifting yourself, but they will also make the day run more smoothly and give you more time to focus on other things. However, finding the right moving company is critical – here are some key points you should look for in a moving company: 
Reliability
Looking at reviews from former customers is crucial to determine if you can count on the moving company. People usually only leave reviews for two reasons: a really good experience or a really bad experience. Reading reviews gives you better insight into how the company performs. At Allegiance Van Lines, LLC, we pride ourselves on being as transparent as possible & feature all testimonials on our website.
Experience
Putting things into boxes may seem easy, but you want a service that handles your belongings with care! A service that has been around for several years shows that it can establish a name for itself. On average, our teams have over 20 years of combined experience. For over 10 years, Allegiance Van Lines, LLC. has been providing clients with quick and effective relocation services.
Honesty
One of the most questionable things about hiring a moving service is that a lot of companies are not upfront about what they charge. Another common issue is that many movers are actually brokers in disguise. Unlike a professional mover, brokers book your move and then sell it to a moving company. Brokers have no responsibility for your possessions and have no right to move your belongings.