What Are My Storage Options When Moving?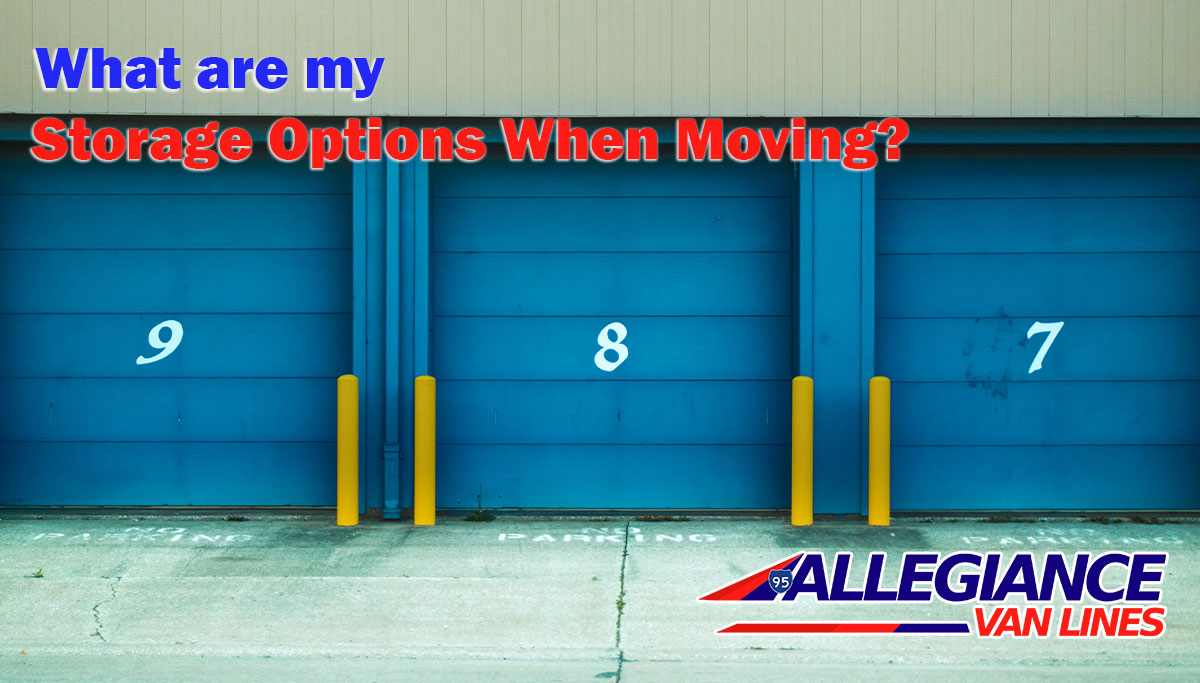 Moving house can be a stressful process. A lot of this stress comes from getting the timing right. Moving out of your old house and immediately into your new home isn't always the case. Sometimes waiting for that new house or apartment to become available is inevitable. Whether it's a week or a few months, you'll need to consider some kind of storage. What are your storage options when it comes to moving? And is it safe? Here's a look at the types of storage you can use for your move.
Portable Containers
Ever noticed those semi-trucks with huge boxes attached parked outside people's homes? These are portable containers. They can be used to move and store your contents conveniently. Portable containers have several benefits:
Contact-Free Process
You aren't required to be present during the container pick-up and delivery. You also have the peace of mind that no one will handle your possessions except you.
You Only Load Once
Portable containers save you the hassle of loading and unloading multiple times.
No Tireless Driving
No need to drive through busy streets and highways behind a removal truck. Your portable storage unit comes to you wherever you are.
Flexible Loading
Storage containers can stay at your home for as long as you need. You can load it at your pace, and container drop-offs only need a 24-hour notice period.
Full-Service Moving And Storage
This is a great option for those who desire a hands-off moving process. Full-service movers do it all for you. They will supply the boxes, pack and wrap, load, and unload. Full-service moving and storage companies give you all multiple moving and storage options. It all depends on the services you need.
Self-Storage Units
Self-Storage Units are an affordable storage option with various storage sizes available. These units allow for convenient access. They are also helpful for those not moving, but who need extra storage space. The biggest disadvantage of these units is that they require a lot of physical work. You may have to rent a truck, and then pack all your possessions yourself. You'll then need to do it again when it's time to unpack.
Choosing The Right Moving Company
Whichever storage option you choose, deciding on the right mover can be a make-or-break encounter. How do you choose the right company? Be sure to find an experienced and reputable moving company. It's always a good idea to find a mover with a top Google rating. This tells you that other people have had a good experience with the company. It's also good to choose a company that offers a wide range of services. Such as storage services, packing services, and junk removal. All these options will be beneficial during the busy moving week. Finally, be sure to use a registered moving company. This tells you that they aren't a fly-by-night company or scammers.
Great Storage Options At Allegiance Van Lines
The team at Allegiance Van Lines aims to offer high-quality services in a timely manner. Allegiance Van Lines also offer various storage services, with the first 30 days free. This takes the pressure off your finances for those unanticipated storage costs. They not only have Florida covered but will move you anywhere country-wide. Their attention to detail will give you the peace of mind you need. Why not allow Allegiance to move your possessions efficiently? Call the Allegiance Van Lines team for a free quote at (561) 210-5120.